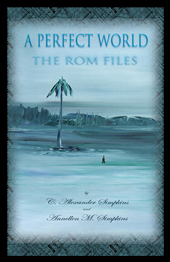 (click the above cover for a larger image)
A Perfect World: The Rom Files
by
C. Alexander Simpkins & Annellen Simpkins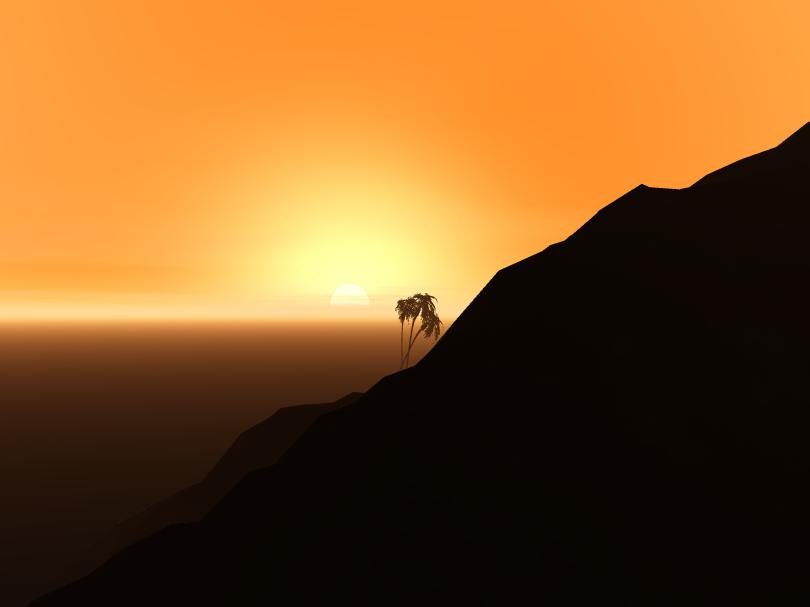 "Sunset on the Caribbean presented a kaleidoscope of colors. The rhythmic sound of the waves soothed Caleb, as he sat peacefully meditating. The ocean's salty breeze along with the perfume from hibiscus and jasmine filled the air and cleared his mind. Cradled in the moment, he rose, stretched his arms, stepped to the edge of the cliff and plunged in a perfect dive, deep into the turquoise crysaline sea."
A Perfect World is a novel that takes the reader to an unspoiled tropical island. The hero, Caleb Lang, is a young martial arts instructor who lives an idyllic life until he finds himself drawn into an adventure that will change him forever. Caleb's adventure begins with that dive, immersing the reader in a world of mystery and excitement. Caleb uses his highly developed intuition, teaming up with a seasoned member of the British secret service who relies on his advanced technology. The two fight side-by-side to save the world!
This story asks questions about life as we live it today: What is life for? Can simple island ways help in this modern technological age? What is a perfect world? This story entertains as it evokes deeper meanings.
A Perfect World is a beautiful book with original artwork inside and out.
A Perfect World makes a perfect gift!
About The Authors: C. Alexander Simpkins and Annellen Simpkins are well-known authors in the areas of Eastern philosophy, hypnosis, psychology, and martial arts. Some of their books include the renown simple series: Simple Zen, Simple Taoism, Simple Buddhism, Simple Confucianism, and Simple Tibetan Buddhism. They have also written several books on meditation including Principles of Meditation, Living Meditation, and Meditation from Thought to Action. Their works in the area of psychology include Effective Self Hypnosis and Timeless Teachings from the Therapy Masters. Their newest books include a martial arts book: Chung Do Kwan: The Power of Tae Kwon Do and Tao in Ten, the first in a Ten Easy Lessons Series. They have written hundreds of articles for martial arts magazines and have taught martial arts for many years.
ISBN: 0-96791132-X Paperback 120 pages Price: $15.95